lincoln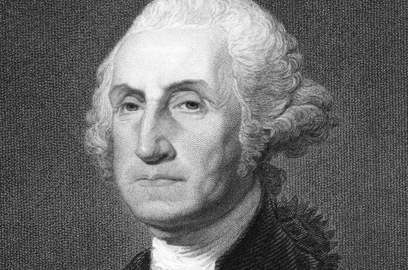 President Trump is under fire and we're all shocked shocked SHOCKED that his shithole mouth called the (predominantly black) nations of Africa "shitholes," helpfully comparing them to (predominantly blonde) Norway to make sure nobody missed the point. To drive home just how pissed off people are about this (and rightly so), Trump's shithole comment overshadowed news that the government accidentally told the citizens of Hawaii they were about to get nuked. As George W. Bush would say, that's some weird shit.
This is a big deal unless you're reading this more than a few days after this writing, at which point Trump will have raised more hell with some new idiotic utterance that makes us forget about this one.
Speaking of hell-raising: I managed to raise a few social-media hackles recently when I posted the following: "I honestly don't understand why people are so depressed about Trump. Policy-wise, he isn't much different than Obama. Trump is truth in advertising: he is an asshole, our country acts like an asshole. No need for phony smiles, PC rhetoric."
This led to a discussion comparing Trump not just to Obama, but other American presidents. There were lots of great comments. Still, I was struck by something that few people seem to be aware of — America's rich history of presidential assholery. Given how wicked smart my readers are, I was surprised to hear some of them refer favorably to Trump's predecessors.
Trump is a thieving, lying turd. In that respect, he is as presidential as it gets. Going back to Day One, the United States has been led by white males behaving badly.
Trump gets attacked for using the presidency to line his pockets, and rightfully so. Yet The Donald has nothing on the Father of Our Country.
George Washington was worth more than half a billion in today's dollars — riches he accumulated in large part by exploiting his political influence to loot federal coffers. He joined the Masons, married well, scored a few lucky inheritances and invested the loot in real estate along what was then the Colonies' western frontier in Indian territory that he came across as a young land surveyor.
GW's acreage was on the wrong side of the Appalachian mountains — but not for long. Talk about conflict of interest: as commander of the revolutionary army and president, he promoted settlement of the west by whites that pumped up the value of his early investments. The fact that those whites were engaged in genocide bothered Washington not one whit.
Even on the Left, some Americans point to Lincoln as a pillar of moral rectitude. But Honest Abe suspended the ancient writ of habeas corpus; in 2006, a militaristic asshole named George W. Bush relied on Lincoln's 1863 precedent to abolish it altogether.
Since nothing in the Constitution bans secession, Southern states enjoyed the legal right to leave the Union. Defying the Constitution, Lincoln went to war — illegally — to bring them back. Not only was the Civil War a bloodbath, it left us with a nation that remains politically and culturally fractured to this day. Blacks were 13% of the population of the Confederacy. Had Lincoln chosen peace, a slave uprising might have brought down the Old South — and killed a lot of racists.
Lincoln cheated in the 1864 election by playing both sides of the secession. To justify the war, he claimed the breakaway states were still part of the Union, yet didn't count Southern electoral votes because they would have cost him reelection.
You name the president, I'll name at least one unforgiveable sin.
FDR? The New Deal was a grand achievement. But if trying to stack the Supreme Court isn't impeachable, what is? When World War II broke out, Roosevelt played footsie with Vichy France while snubbing the Resistance. He turned away Jewish refugees and refused to bomb the Nazi infrastructure used to murder Jews. He dragged his feet taking on Hitler so that the Soviet Union would take the brunt of Nazi savagery.
Folks are already saying: "Barack Obama will be inducted into the league of Great Presidents." Obama, most Democrats have already forgotten, broke his promise to try for a "public option" in the Affordable Care Act. He went on languid vacations while the global economy was collapsing, handed trillions to bankers no strings attached and did nothing to help the unemployed and people whose homes were stolen by the banks. And he slaughtered thousands of innocent civilians with drones — people who represented zero threat to anyone — just for fun.
If that's a great president, give me a shitty one.
(Ted Rall (Twitter: @tedrall) is co-author, with Harmon Leon, of "Meet the Deplorables: Infiltrating Trump America," an inside look at the American far right, out now. You can support Ted's hard-hitting political cartoons and columns and see his work first by sponsoring his work on Patreon.)
In this very short clip from RT, Unison nurse and Labour MP for Lincoln, Karen Lee, describes the chronic lack of nursing in the NHS, and the threatened closure of walk-in centres in her constituency.
Hunt stands up, thanks her for her work in the NHS, and then admits that there is a shortage of nurses in the NHS, there was when he began as health secretary, and then declares he will go on to tell her how he means to solve it. This is where the clip ends.
Lee is absolutely right, just as she is right to remind him that the NHS is seriously underfunded while at the same time, the government is cutting corporation tax and has given £1 billion to the DUP. The government cannot rightly talk about austerity when this goes on.
There's a piece in today's I by Yasmin Alibhai-Browne, whose headline states that austerity was never about reducing the deficit. It was all about a Tory class war on the poor. Which is what Owen Jones, and very many other bloggers, including Mike over at Vox Political, have been saying for years.
As for Hunt's plans to get more nurses into the NHS, I am extremely skeptical about this. All the evidence I've seen shows doctors and other medical professionals leaving the NHS. As for those nurses that remain in it, they are to be applauded as they're increasingly treated extremely shabbily. Such as those, who are forced to use food banks, for example.
The threatened closure of the walk-in centre also shows the massive dangers of the Blairite/Tory NHS privatization. The walk-in centres, otherwise known as polyclinics, were part of New Labour's big idea for NHS restructuring, which including dismantling the NHS and opening it up further to private investment. Again, not a new idea. Like most of Blair's economic thinking, it was taken over and developed from the Tories, like the Private Finance Initiative generally. These polyclinics were intended to be privately run, hence the interest in them from the usual private healthcare firms, including 'Beardie' Branson's Virgin Health.
Since private companies have taken over hospitals and GPs' surgeries, we've seen one hospital after another go into the red, while Private Eye reported in their 'In The Back' column how several surgeries in London were closed down, and their patients thrown out without medical care, by the private firm running them. Private enterprise in the health service doesn't work, and leads to gross inequalities in healthcare provision and massive profiteering by the companies.
But Hunt, for all his weasel words about getting more nurses into the NHS, doesn't care about any of that. Indeed, he actually advocates the NHS' privatization, though he is very loud in denying it in public. As is his mistress, Theresa May. And it's been the same all the way back to Margaret Thatcher, who really wanted to privatize the NHS under there was a massive cabinet revolt, as well as evidence from her personal private secretary, Patrick Jenkin, who came back from a fact-finding mission to America and informed her how wretched American private healthcare was.
Don't be taken in by Hunt's lies. Believe Karen Lee, and kick out the Tories.