Spencer Chapman 1939-2022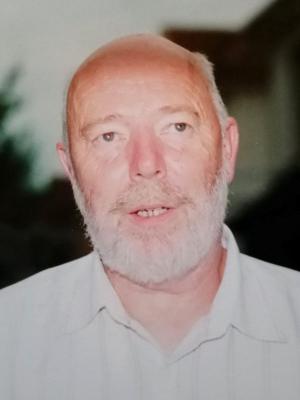 <\/a>
The designer Spencer Chapman has died at the age of 84.
Spencer Chapman worked on several early episodes of Doctor Who. 
His first story was the 1964 First Doctor story The Dalek Invasion of Earth, recorded at the BBC Riverside studios at Hammersmith in London. The original designer of the Daleks Raymond Cusick was not available for the sequel leaving Chapman, a relatively new designer to pick up the reins.
In 2016 he spoke to Toby Hadoke for his Who's Round series<\/a>
I enjoyed every moment of it. I was lucky to be working in such a large studio. The biggest thing was the flying saucer. Like all best BBC designers, with sellotape and sticky plaster, I created what I thought was a flying saucer.
Part of the story was filmed on location in central London, with Daleks crossing Westminster Bridge and traveling down Whitehall.
I designed a little shape which I said was the Daleks logo and went around with white boot polish sticking it on various objects in Trafalgar Square until I was stopped by the police. I said I would wipe it off if they would let us film it first. 
Chapman returned to the series a few months later, working on the story The Space Museum. 
Chapman has a long career with BBC Television designing several episodes of The Forsyth Saga. He also worked on Vanity Fair, Roads to Freedom, Z Cars, Roadshow Disco, Private Schulz, Alice in Wonderland and Anything More Would Be Greedy