South Korea
I found this quote from Trotsky on how capitalism has now outlived its usefulness as a beneficial economic system in Isaac Deutscher and George Novack, The Age of Permanent Revolution: A Trotsky Anthology (New York: Dell 1964):
Capitalism has outlived itself as a world system. It has ceased to fulfill its essential function, the raising of the level of human power and human wealth. Humanity cannot remain stagnant at the level which it has reached. Only a powerful increase in productive force and a sound, planned, that is, socialist organisation of production and distribution can assure humanity – all humanity – of a decent standard of life and at the same time give it the precious feeling of freedom with respect to its own economy. (p. 363).
I'm not a fan of Trotsky. Despite the protestations to the contrary from the movement he founded, I think he was during his time as one of the leaders of the Russian Revolution and civil war ruthless and authoritarian. The Soviet Union under his leadership may not have been as massively murderous as Stalin's regime, but it seems to me that it would still have been responsible for mass deaths and imprisonment on a huge scale.
He was also very wrong in his expectation of the collapse of capitalism and the outbreak of revolution in the Developed World. As an orthodox Marxist, he wanted to export the Communist revolution to the rest of Europe, and believed that it would be in the most developed countries of the capitalist West, England, France, and Germany, that revolution would also break out. He also confidently expected throughout his career the imminent collapse of capitalism. This didn't happen, partly because of the reforms and welfare states established by reformist socialist parties like Labour in Britain and the SPD in Germany, which improved workers' lives and opportunities, which thus allowed them to stimulate the capitalist economy as consumers and gave them a stake in preserving the system.
It also seems to me that capitalism is still actively creating wealth – the rich are still becoming massively richer – and it is benefiting those countries in the Developing World, which have adopted it, like China and the east Asian 'tiger' economies like South Korea.
But in the west neoliberalism, unregulated capitalism, certainly has failed. It hasn't brought public services, like electricity, railways, and water supply the investment they need, and has been repeatedly shown to be far more inefficient in the provision of healthcare. And it is pushing more and more people into grinding poverty, so denying them the ability to play a role as active citizens about to make wide choices about the jobs they can take, what leisure activities they can choose, and the goods they can buy. At the moment the Tories are able to hide its colossal failure by hiding the mounting evidence and having their hacks in the press pump out favourable propaganda. But if the situation carries on as it is, sooner or later the mass poverty they've created will not be so easily hidden or blithely explained away or blamed on others – immigrants, the poor themselves, or the EU. You don't have to be a Trotskyite to believe the following:
Unfettered capitalism is destroying Britain – get rid of it, and the Tories.
Well, the headline says "South Korea needles Tokyo with military drills around Japanese-claimed islets", but when one reads the story one sees:
Days after Seoul scrapped intelligence-sharing with Japan, all branches of its military descended on a handful of disputed islets for two-day drills, raising ire in Tokyo and fueling a brewing trade conflict between the neighbors.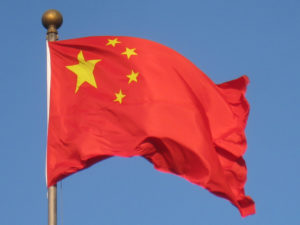 The basic truth is that the days of Pacific being an American lake are coming to a close. China is the 800 pound gorilla. As Yang Jiechi said, ""China is a big country and other countries are small countries, and that's just a fact."
So if the small countries don't want to be ruled by China the way that Canada, Mexico and most South and Central American countries are, they need to work out their differences and band together.
That is especially true for the two most powerful countries after China: Japan and South Korea.
If they can't, well, welcome to vassalage as the Middle Kingdom rises.
The results of the work I do, like this article, are free, but food isn't, so if you value my work, please DONATE or SUBSCRIBE.
Facebook
Twitter
Google+
WhatsApp
LinkedIn