tobacco
by Haley Mullins
One of the biggest roadblocks to achieving a steady state economy is advertising. While seemingly innovative solutions to consume conscientiously are becoming more prevalent, most people aren't Marie Kondo-ing their way through each purchase, stopping to question whether the item in their shopping cart will "spark joy." But how much blame can we really assign consumers when they've been dropped onto a hamster wheel of coupons, cash-back credit cards, and "consumer confidence" indicators?
We live in the age of the internet, where we can purchase anything with one click on Amazon. Websites track our movements and preferences as we surf the web, offering us personalized advertisements so we can discover and buy more of what interests us. To put into perspective how expansive advertising is in the USA, China is the second-largest advertising market in the world, yet its ad expenditures are estimated at less than half the amount calculated for the USA.
Advertising and Growth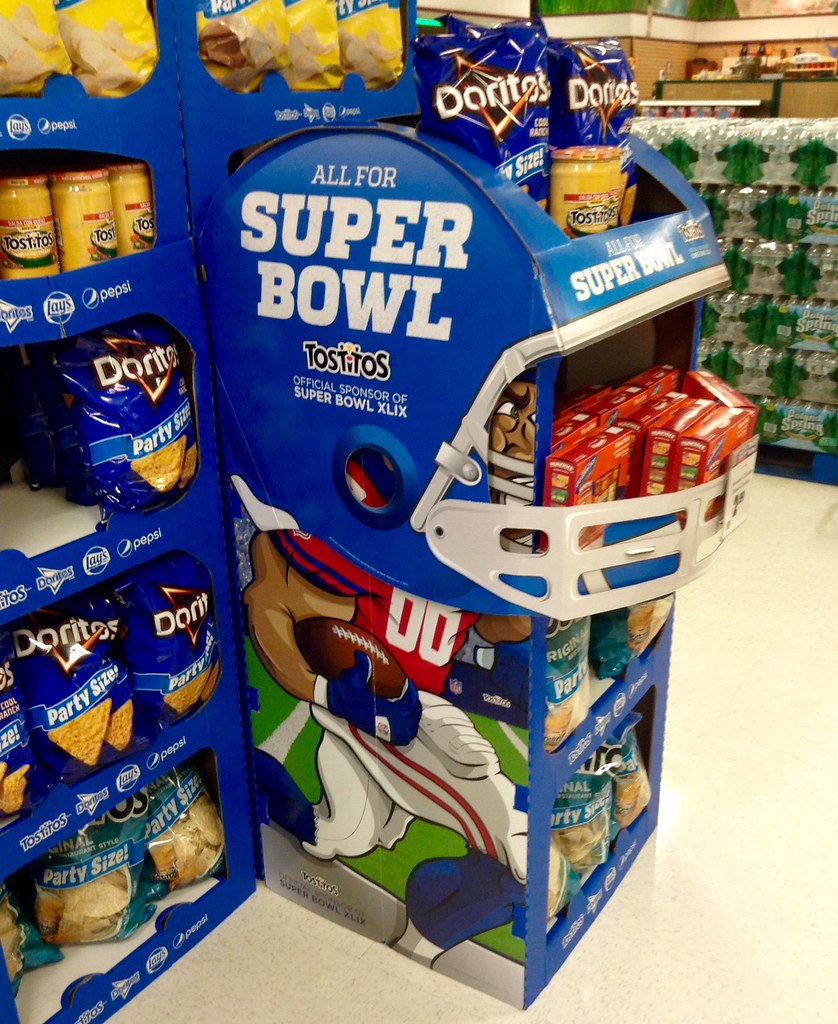 In 1941, right before a baseball game between the Brooklyn Dodgers and Philadelphia Phillies, the first legal TV commercial aired in the USA. It was just ten seconds long and only cost the company nine dollars. Forty years later, the standard for prime-time TV was 9.5 minutes of ads per hour; today, it's up to 14–17 minutes per hour. The cost of advertising has skyrocketed, too, but marketers are still willing to pay big bucks to make buyers aware of the "Next Big Thing." In 2020, advertisers spent an average of $5.6 million for a 30-second spot in Super Bowl 54.
Firms advertise to create demand and promote consumption. (I don't know about you, but I didn't want socks with my cat's face on them until I saw a Facebook ad for it.) While firms compete against each other for our business, they rally around the goal of GDP growth. Wall Street and Madison Avenue aren't far apart—figuratively or politically—and both have skin in the growth game.
Americans have a love-hate relationship with ads though. A typical American might understand the role of advertising in economic growth, yet—apart from Super Bowl Sunday—we detest ads and go to great lengths to avoid them. By 2021, 27 percent of U.S. internet users used ad blockers on their connected devices. Younger generations are particularly put off; 48 percent of Gen Z consumers and 46 percent of Millennials prefer to pay a premium than watch advertisements on streaming video services.
First Things First
Steady staters have some significant hurdles to overcome in the degrowth of the American ad industry, the first of which is the First Amendment.
Advertising falls under the First Amendment right to free speech and free press, the most cherished of our constitutional rights. However, even the sanctity of the First Amendment doesn't guarantee the freedom to say anything. The circumstances are important, too. Reasonable restrictions of free speech are imposed most notably when public safety is concerned. The classic example of unprotected speech is yelling "Fire!" at the movie theater when no fire exists, as the welfare of people supersedes your right to yell "Fire!"
While advertising isn't as directly harmful as in this example, the prevalence and effects of advertising—unnecessary consumption, growth, and environmental impact—have become increasingly harmful to public welfare. Advertising restrictions already in place substantiate our cultural awareness of advertising as a danger to the public. Under the law, claims in advertisements must be truthful, and cannot be deceptive or unfair. Additionally, there are restrictions on promoting harmful products like tobacco and alcohol, as well as advertising to children, who can't interpret ads with a critical lens.
Society understands the power of advertising and the dangers it poses when used manipulatively. Thus, it's poor reasoning to use the First Amendment as an excuse for "anything goes" in the advertising industry. So, what policies could we enact to moderate advertising, slow consumption, and (in the process) improve wellbeing?
Ad-equate Policies
Defenders of advertising argue the importance of the practice in aiding competition, a fundamental facet of a capitalist system to keep prices low and fair. As American economist Lester Telser once described, "If sellers must identify themselves in order to remain in business, then formally unless they spend a certain minimum amount on advertising their rate of sales will be zero. Regardless of price, buyers would not know of sellers' existence unless the sellers make themselves known by incurring these advertising outlays."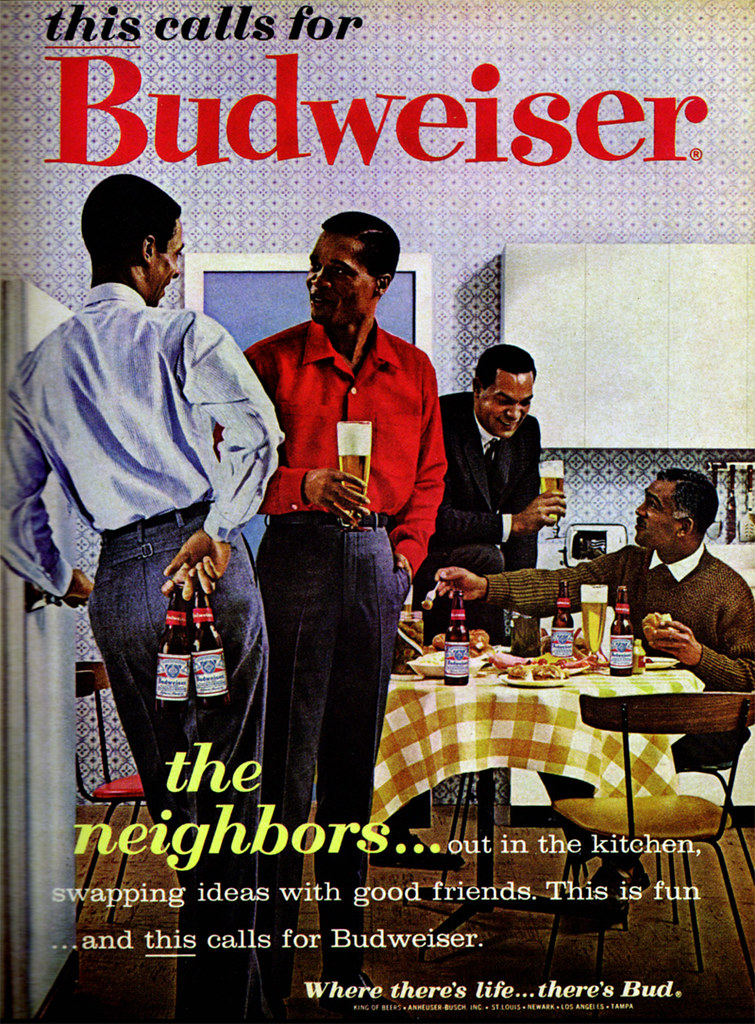 Touché, Telser. Eliminating the practice of advertising isn't practical, as people would struggle to discover necessary goods and services. But billions of dollars are spent annually on advertising, far surpassing the optimal scale of the industry. In 2020, U.S. firms spent $240 billion on advertising; all of it tax deductible, as it's considered a necessary business expense to generate or keep customers. Herman Daly and Joshua Farley argue for advertising taxes in Ecological Economics (Second Edition), declaring it appropriate to tax advertising as a public bad because production should meet existing demand rather than create new demands for whatever gets produced.
But if we're truly to curb overconsumption of market goods, merely reducing the quantity of advertising will only do so much in the aggregate. To change consumer habits, an alternative to market goods must be introduced. Thus, in addition to taxation, Daly and Farley suggest making media information flows more symmetric so that the public is equally exposed to nonmarket goods as they are to market goods. Essentially, we need a sort of nonprofit advertising to balance out the advertising of firms.
Nonmarket goods, things that are neither bought nor sold directly, do not have a readily quantifiable monetary value. Some examples include visiting the beach, birdwatching, or going for a walk. Perhaps, with more attention given to nonmarket goods, consumer culture might shift to better appreciate our planet and better understand the true cost of frivolously consuming market goods that come from the Earth and return to the Earth as waste. Our resources might then be reallocated to the preservation of invaluable nonmarket goods, a shift that may aid in transitioning to a steady state.
Redefining Ethical Advertising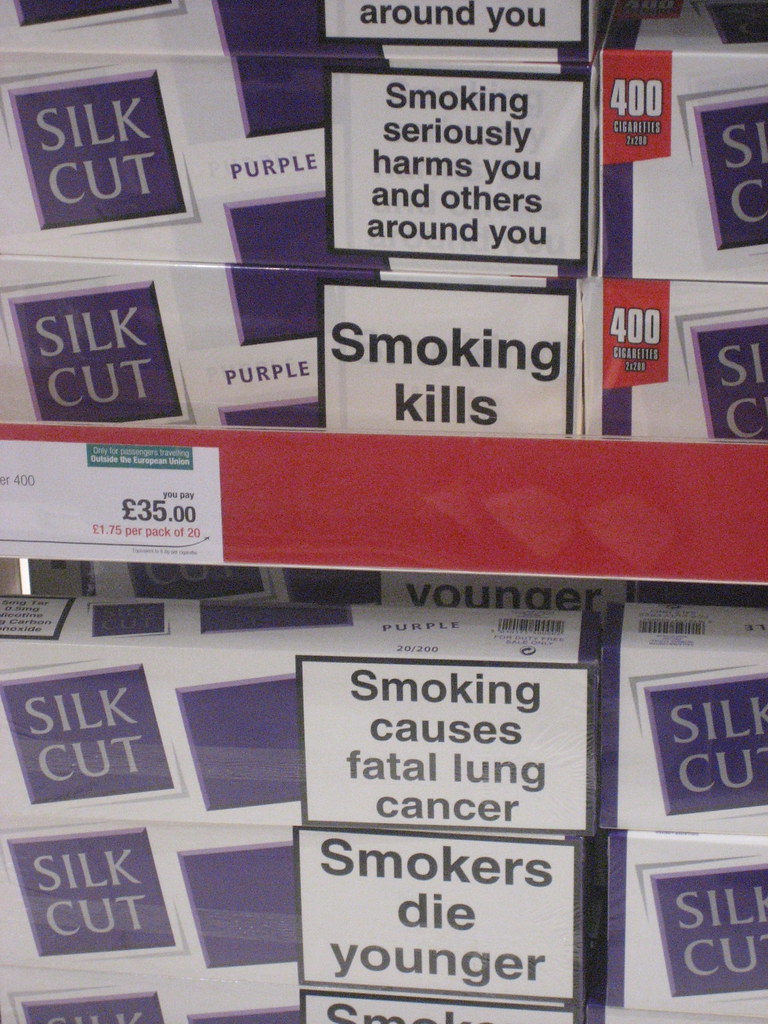 The U.S. Federal Trade Commission (FTC) defines "ethical advertising" as "truthful, not deceptive, backed by evidence, and fair." The FTC assesses the adherence of these principles through the lens of a "reasonable consumer" to determine whether an ad meets the requirements. However, some argue that the FTC has a responsibility to protect the ignorant consumer to the same extent as the reasonable one.
If the last several decades of celebrated economic growth are considered, I'd say the vast majority of consumers fall into the ignorant category—ignorant to limits to growth, at least. Is it not within the scope of ethics, then, to make the true cost of consumption for advertised market goods evident? Is it not deceptive for ads to display a price tag that fails to factor in the environmental costs of production? We have warning labels on tobacco and alcohol products that consumption may lead to adverse effects, so why aren't we warning buyers of the consequences of consuming other goods?
If we don't restrict the amount or reach of advertising, the least we can do is demand full-disclosure advertisements that detail the environmental cost of producing and purchasing the product. This would, at minimum, include estimated life-cycle emissions, quantity of natural resources extracted, and the energy required to produce each unit. Such disclosures would, over time, raise awareness of limits to growth and could, perhaps, be the catalyst that converts our culture of conspicuous consumption to one of careful conservation.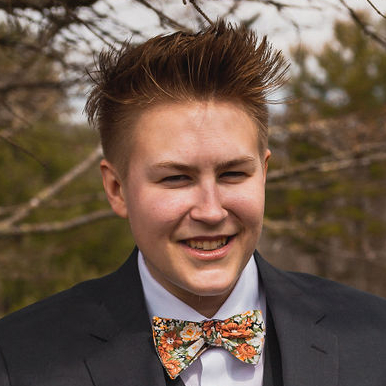 Haley Mullins is the managing editor at CASSE.
The post Ad Nauseum: Addressing America's Advertising Problem appeared first on Center for the Advancement of the Steady State Economy.